Hey - Richie here at the Scratch looking for some local music fans to get the fuck in here and buy some records. The shelves are brimming! New stuffs:
TOTAL ABUSE
LP
RIPCORD
DISCOGRAPHY LPs
SEPTIC DEATH
- "NOW THAT I HAVE THE ATTENTION..." LP
THE ACCUSED
- "ARCHIVE TAPES" 2XLP
MASSHYSTERI
- LP (SEE THEM LIVE MARCH 15th @ SUGAR CITY!)
BONE AWL
- "NIGHT'S MIDDLE" 7" (limited copies!)
DAYGLO ABORTIONS
- "FEED US A FETUS" and "OUT OF THE WOMB" LP reissues
REATARDS
- "NOT FUCKED ENOUGH" LP (now OOP LP we found the last copies of!)
FUCKED UP
- "NO EPIPHANY" 7" (their newest single!)
HUKSER DU
- ULTRACORE LP
MOTORHEAD
- "ENGLAND" 3LP BOX SET!
MILK'N'COOKIES
LP (restock of this classic power pop reissue!)
JEFF NOVAK
- "AFTER THE BALL" LP (limited copies of the solo LP from CHEAP TIME's frontman...like Ray Davies meets ROy Wood meets Kevin Ayers...limited pressing and going fast!)
PAVEMENT
- "SLANTED AND ENCHANTED" LP (180 gram reissue!)
LIZ PHAIR
- "EXILE IN GUYVILLE" reissue 2LP!
WARSAW
LP (restock of this pre-JOY DIVISION post-punk monster!)
WHISKEYTOWN
- "STRANGERS ALMANAC" LP (RYAN ADAMS fans rejoice!)
SONIC YOUTH
- "EVOL" LP (repro of this early classic!)
REGISTRATORS
- "SIXTEEN WIRES" 2LP (found copies of this mind-boggling Japanese powerpopper!)
LAIR OF THE MINOTAUR
- "WAR METAL..." LP
MR. BUNGLE
- "DISCO VOLANTE" LP
BLANK DOGS
- "SECONDS" 12" (mandatory for fans of The Cure/New Order!)
ANTIDOTE
- "THOU SHALL NOT KILL" LP
ANGRY SAMOANS
- "INSIDE MY BRAIN" LP (repro with the 'Queer Pills' EP tacked on!)
AGENT ORANGE
- "LIVING IN DARKNESS" LP
CHEAP TRAGEDIES
LP (new Tony Erba rager1)
CAN
- "TAGO MAGO" LP
CAREER SUICIDE
- restock of their entire catalog on vinyl!
JAPANTHER
- "TUT TUT..." LP
THE CLASH
- "76-77 DEMOS" LP
THE CLEAN
- "COMPILATION" LP (amazing reissue of New Zealand pop geniuses...last copies!)
CLOCKCLEANER
- "BABYLON RULES" LP
HENRY FIATS OPEN SORE
- "MONDO BLOTTO" LP (Swedish hardcore punk insanity!)
CORROSION OF CONFORMITY
- "EYE FOR AN EYE" LP
CRYSTAL STILTS
- "ALIGHT THE NIGHT" LP
DILLINGER 4
catalog restocks on LP!
DR. DOOM
- "2" LP (everybody loves Kool Keith!)
NICK DRAKE
- "FAMILY TREE" and "5 LEAVES LEFT" deluxe LP reissues
EDDY CURRENT SUPPRESSION RING
- "PRIMARY COLORS" LP (Aussie rock'n'roll saviors!)
tons of
FLAMING LIPS
LPs
COMETS ON FIRE
- "BLUE CATHEDRAL" and "AVATAR" on LP
CRYPT RECORDS RESTOCKS FROM:
THEE HEADCOATS, OBLIVIANS, N
E
W BOMB TURKS, TEENGENERATE, JSBX, CHEATER SLICKS, GORIES, COUNTRY TEASERS
and more!
13th FLOOR ELEVATORS
- beautiful repros of "PSYCHEDELIC SOUNDS..". "EASTER EVERYWHERE", the rare "DEMOS EVERYWHERE" LP and the solo ROKY LP "GREMLINS HAVE PICTURES"!
OTIS REDDING
- "SINGS SOUL.." deluxe LP!
WILCO
- "A GHOST IS BORN" LP
ABLE DANGER
- "WING IT!" EP!!!!!!!!!!!!!!!!!!!!!!!!!!!!!!!
AMON DUUL II
- "PHALLUS DEI" LP!!!!!!!!!!!!!!!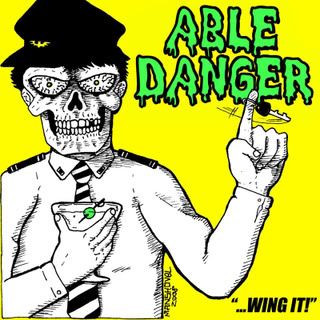 Plus all sorts of other goodies, including more volumes of the seminal
KILLED BY DEATH
and
BLOODSTAINS
rare punk compilation LPs, tons od new indie rock stuff, lots of local demo tapes and CDs, new
ROGER BRYAN
and
UNWELCOME GUESTS
releases, we just put a ton of used LPs out on the shelves and we still have a whole box of rare Euro import stuff to go through. We get new stuff every day! Come on down! And bring us your local releases for consignment and fliers for your shows! Thanks and see you soon!